2 octobre 2014
4
02
/

10
/

octobre
/

2014
12:01
Août 2014. A Palo Alto en Californie, près du campus de l'Université Stanford, il y a un vaste centre commercial "Stanford Shopping Centre" avec d'agréables espaces en plein air, où les passants s'installent le temps d'une consommation. Cliquez sur la photo pour l'agrandir. Pour laisser un commentaire, utlisez la boîte ci-dessous.

August 2014. In Palo Alto, California, the Stanford Shopping Centre is close to the campus of Stanford Univesity. This shopping mall has open spaces where folks come to enjoy a drink or a snack. Click on the photo to enlarge. To leave a comment, use the "Laisser un commentaire" box below.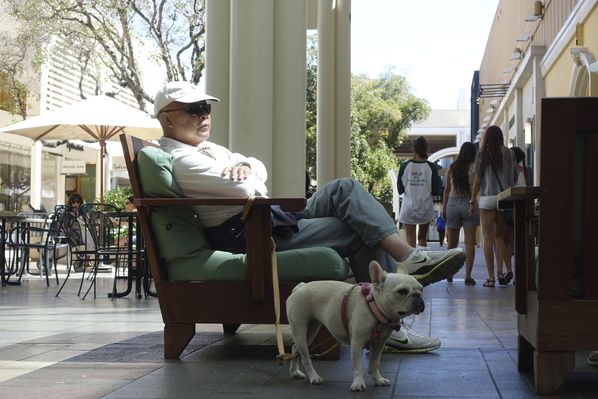 Informations techniques: Sony RX100M3, mode automatique, f:4, 1/250', ISO 125, image recadrée et mise d'aplomb.
Technical data: Sony RX100M3, automatic mode, f:4, 1/250', ISO 125, image cropped and set straight.