2 octobre 2014
4
02
/

10
/

octobre
/

2014
12:20
Londres, septembre 2014. Après une visite à la National Gallery, j'ai pris ce cliché en quittant l'imposant bâtiment qui donne sur Trafalgar Square (cliquez sur la photo pour l'agrandir). Pour laisser un commentaire, merci d'utiliser la boîte "Laissez un commentaire" ci-dessous.
London, September 2014. After a visit to the National Gallery, this snapshot was taken as I was leaving the grand building on Trafalgar Square (click on the photo to enlarge). To leave a comment, please use the "Laisser un commentaire" box below.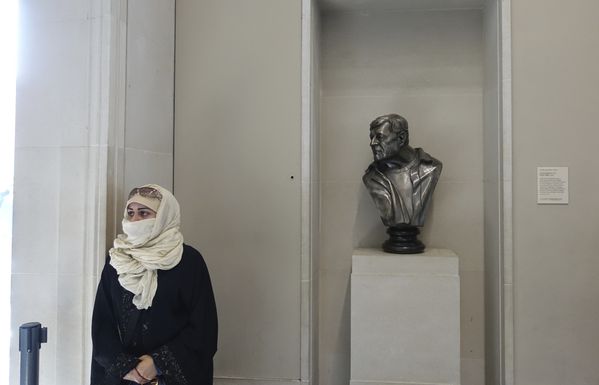 Information technique : Sony RX100M3, mode automatique, f:2, 1/160', ISO 640. Retouches: image recadrée et mise d'aplomb.
Technical data: Sony RX100M3, automatic mode, f:2, 1/160', ISO 640. Modifications: photo cropped and set straight.